Paris is one of the most popular and beautiful destinations in the world, but it can also be overwhelming and confusing for first-time visitors. If you are planning to visit Paris in spring 2023, here are some essential tips to make your trip easier.
Paris is one of the most popular and beautiful destinations in the world, but it can also be overwhelming and confusing for first-time visitors. If you are planning to visit Paris in spring 2023, here are some essential tips to make your trip easier and more enjoyable.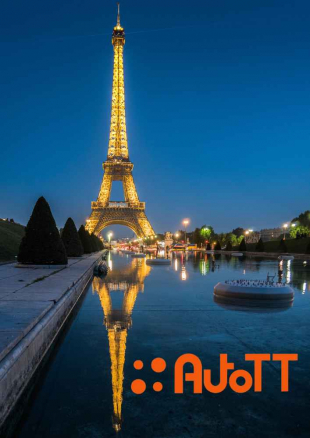 1. Choose the right time to visit Paris. Paris is alive with activities in June, July, and August. These summer months are also peak tourist season, which means higher prices, longer lines, and more crowds. If you want to avoid the heat and the hassle, consider visiting Paris in spring (March-May) or fall (September-November). The weather is mild, the flowers are blooming, and there are fewer tourists. You can also find better deals on flights and hotels during these seasons.
2. Pick a suitable arrondissement for your base. Paris is divided into 20 districts which are known as 'arrondissements'. Each arrondissement has its own character, attractions, and vibe. Depending on your preferences and budget, you can choose an arrondissement that suits your needs. For example, if you want to be close to the main sights like the Eiffel Tower, Notre Dame Cathedral, and the Louvre Museum, you might want to stay in the 1st, 4th, 7th or 8th arrondissements. If you prefer a more bohemian and artistic atmosphere with cafes and galleries, you might like the 18th arrondissement where Montmartre is located.
3. Learn some basic French phrases. While many Parisians speak English or other languages, it is always polite and appreciated to greet them in French. Learning some basic phrases like bonjour (hello), merci (thank you), s'il vous plaît (please), excusez-moi (excuse me), pardon (sorry), au revoir (goodbye), etc., will help you communicate better and show respect for their culture. You can also use a translation app on your phone or carry a phrasebook with you for more complex situations.
4. Use public transportation or walk instead of taxis or Uber. Paris has an excellent public transportation system that includes metro trains, buses, RER trains (regional express network), trams, and even boats along the Seine River. You can buy tickets at any metro station or use a contactless card called Navigo Easy that you can load with money at any ticket machine. Public transportation is cheaper, faster, and more convenient than taxis or Uber, which can be expensive and hard to find during peak hours or bad weather. Walking is also a great way to explore Paris and discover its hidden gems and charming streets.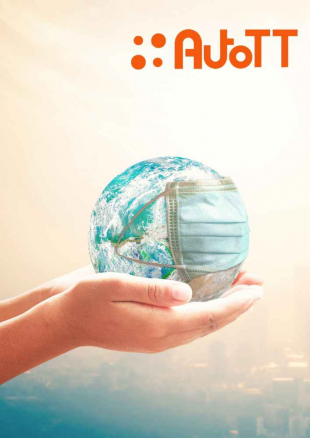 5. Be aware of travel restrictions due to COVID-19 pandemic.
As of January 2023, France has lifted most of its travel restrictions for vaccinated travelers from the United States and other countries.
You are no longer required to present a negative PCR test result taken within 72 hours before departure or a negative antigen test result taken within 48 hours before departure, regardless of vaccination status.
There is longer the need to fill out a sworn statement declaring that you have no symptoms of COVID-19 and that you have not been in contact with anyone who has tested positive for COVID-19 in the past 14 days.
You may be subject to random checks upon arrival at airports or train stations.
You should also check the latest updates on travel requirements before booking your trip and follow local health guidelines while in Paris such as wearing masks indoors or social distancing when possible.
6. Dress appropriately for the weather and culture.
Paris has four distinct seasons with varying temperatures and precipitation levels.
In spring, the average temperature ranges from 46°F (8°C) to 64°F (18°C) with occasional showers.
In summer, the average temperature ranges from 57°F (14°C) to 77°F (25°C) with occasional heat waves.
In fall, the average temperature ranges from 46°F (8°C) to 61°F (16°C) with occasional rainstorms.
In winter, the average temperature ranges from 37°F (3°C) to 46°F (8°C)with occasional snowfall.
You should pack layers of clothing that you can adjust according to the weather conditions such as jackets, Sweaters and scarves. You should also pack comfortable shoes that you can walk in for long distances.
Paris is also known for its fashion and style, so you might want to dress up a bit more than you would at home. Avoid wearing anything that screams "tourist" such as clothing with American flags or logos, sports jerseys or caps, flip-flops or sneakers, etc. Instead, opt for more neutral and classic colors and patterns, simple and elegant accessories, and a touch of flair. You don't have to spend a fortune on designer clothes to look chic in Paris; you can find affordable and trendy options at local boutiques or department stores.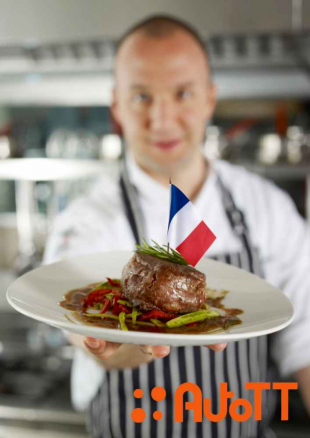 7. Try the local cuisine and specialties. Paris is a gastronomic paradise with a variety of dishes and delicacies to suit every taste and budget. You can find everything from traditional French cuisine such as escargots (snails), foie gras (duck liver), coq au vin (chicken in wine sauce), crêpes (thin pancakes), croissants (buttery pastries), macarons (colorful cookies), etc., to international cuisines such as Italian, Moroccan, Vietnamese, Japanese,
etc. You can also try some of the local specialties that are unique to Paris such as steak tartare (raw beef with seasonings), croque monsieur (grilled ham and cheese sandwich), croque madame (croque monsieur with an egg on top), baguette sandwich (a long bread roll filled with cheese, ham, salad, etc.), jambon-beurre (ham and butter sandwich), quiche lorraine (savory pie with cheese, bacon and eggs), ratatouille (vegetable stew), bouillabaisse (fish soup), etc.
You can find food options for every occasion and budget in Paris. You can splurge on a fancy meal at a Michelin-starred restaurant or a romantic dinner at a rooftop terrace overlooking the city. You can enjoy a casual lunch at a brasserie or a bistro where you can order from a fixed menu or à la carte. You can grab a quick bite at a bakery or a street vendor where you can buy sandwiches, pastries, crepes or waffles. You can also save money by shopping at local markets or supermarkets where you can buy fresh produce, cheese, wine and other ingredients to make your own meals at your accommodation.
8. Visit the main attractions but also explore off-the-beaten-path places. Paris has many iconic landmarks and monuments that are worth seeing such as the Eiffel Tower, the Arc de Triomphe, the Louvre Museum, the Notre Dame Cathedral and the Sacré-Cœur Basilica. However, you should also venture beyond the touristy areas and discover some of the hidden gems that Paris has to offer such as the Canal Saint-Martin where you can watch boats pass by or have a picnic along its banks, the Père Lachaise Cemetery where you can pay your respects to famous people buried there such as Jim Morrison or Oscar Wilde,
the Catacombs of Paris where you can explore an underground network of tunnels filled with human bones, the Montparnasse Tower where you can enjoy panoramic views of the city without the crowds of the Eiffel Tower, the Musée d'Orsay where you can admire impressionist paintings by artists such as Monet or Van Gogh, etc.
9. Plan ahead but also be flexible. Paris is a huge city with so much to see and do that it is impossible to cover everything in one trip. Therefore, it is advisable to plan ahead and prioritize what you want to see and do according to your interests and time frame. You can use online resources such as Tripadvisor or Lonely Planet to research different attractions, activities, tours, restaurants, etc., and read reviews from other travelers who have been there before. You can also book tickets online in advance for some of the most popular attractions such as the Eiffel Tower or the Louvre Museum to avoid long lines and save time.
However, you should also be flexible and open to changes and surprises. Sometimes, things might not go according to plan due to unforeseen circumstances such as bad weather, strikes, closures, etc. Sometimes, you might stumble upon something unexpected and interesting that was not on your itinerary such as a street festival, a local market, a hidden garden, etc. Sometimes, you might just want to relax and enjoy the moment instead of rushing from one place to another. The beauty of Paris is that it offers something for everyone and every mood. So don't be afraid to improvise and go with the flow.
10. Respect the local culture and etiquette. Parisians are generally friendly and helpful if you approach them with respect and courtesy. However, they also have some cultural norms and expectations that you should be aware of and follow to avoid offending them or getting into trouble. Here are some of the most important ones:
- Greet people with a bonjour (hello) when you enter a shop, a restaurant, a hotel or any other public place and an au revoir (goodbye) when you leave.
- Use formal titles such as monsieur (sir), madame (madam) or mademoiselle (miss) when addressing strangers or people in authority.
- Don't assume that everyone speaks English or that they will switch to English for you. Ask politely if they speak English before starting a conversation in English.
- Don't tip excessively or unnecessarily. Tipping is not mandatory in France as service charges are included in the bill. However, you can leave a small tip (around 5-10%) if you are very satisfied with the service or round up the bill to the nearest euro.
- Don't smoke in public places where it is prohibited such as restaurants, bars, museums or public transportation.
- Don't litter or vandalize public property. Paris is a beautiful city that deserves to be kept clean and preserved.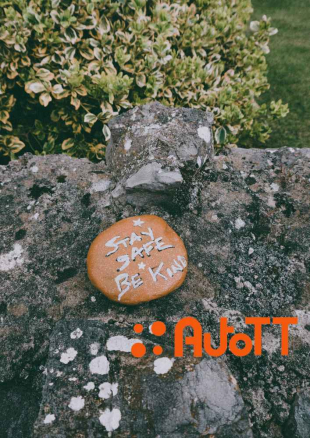 Be Kind
11. Be safe and vigilant. Paris is generally a safe city but like any other big city it has its share of crime and scams that target tourists. You should take some basic precautions to protect yourself and your belongings such as:
- Keep your valuables such as your passport, money, credit cards or phone in a secure place such as a hotel safe or a money belt under your clothes.
- Don't carry large amounts of cash or wear flashy jewelry that might attract attention.
- Beware of pickpockets who operate in crowded areas such as metro stations, tourist attractions or markets. They might distract you with fake petitions, maps or offers while their accomplices steal from you.
- Beware of scammers who try to sell you fake products or services such as gold rings,
Bracelets or tickets at inflated prices. They might approach you with sob stories or compliments while trying to pressure you into buying something from them.
- Avoid walking alone at night in dark or deserted areas especially if you are a woman. Stick to well-lit and busy streets where there are other people around.
- If you need help or assistance call 112 which is the emergency number for police, fire or ambulance services in France.
12. Have fun and enjoy yourself! Paris is an amazing city that has something for everyone. Whether you are interested in art, history, culture, fashion, food or romance, you will find it in Paris. You will also find friendly people who will welcome you with their charm and hospitality. You will experience unforgettable moments that will make your trip memorable and enriching.
So don't worry too much about the details or the challenges; just embrace the adventure and have fun! Paris is waiting for you!