Discover the city of lights on our blog. Bienvenue à Paris!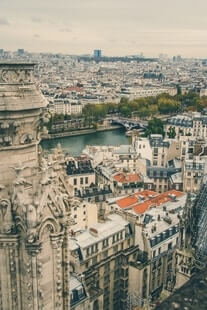 Are you planning a trip to Paris ? Continue reading, because today we are sharing the top 7 places to visit in the city of lights!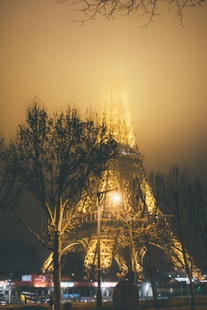 As the most iconic landmark in Paris, your trip around the city should start at the Eiffel Tower. Rising at 324 meters above the ground, the structure was once the tallest building in the world! The Eiffel Tower took 2 years to build and was initially designed as a temporary piece of art. In addition, it was heavily criticized by the locals, who believed it was ugly and a real insult to the luxurious, refined French taste. Nowadays, however, The Eiffel Tower is one of the most visited tourist attractions, as well as the most recognizable structure in the world. If are in Paris, make sure to visit the top of the and admire the stunning views of the entire city, which are even more breathtaking during the night!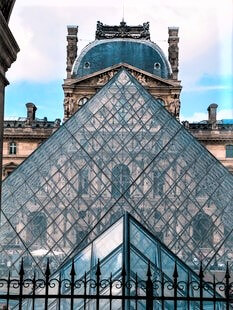 Louvre Museum
Second on our list, is the iconic Louvre Museum. Covering almost 73,000 square meters, this outstanding museum is home to over 38,000 art pieces, making it the biggest in the world. "Le Louvre" is worth visiting not only because of the thousands of masterpieces (the Mona Lisa, Liberty Leading the People, The Raft of the Medusa, The Milos Aphrodite, just to name a few), but also because of it's architectural style.
During the 12th century, the Louvre Castle was built by Philip II and was even used as a defensive fortress. A visit to the Louvre is like taking a step back in time and experiencing more of the French history!